A New Approach To Improve Your Business Operations
What is Business Operations?
Venturing into a new business or doing any form of innovation to keep the company running and earning money is collectively called as "business operations." Business operations vary on what industry you are venturing with. There are three purposes that every entrepreneur or person in business ought to have when running a business(goods & services). It includes generating recurring income, increases the value of the business assets and secures the income and value of the company. Above that, everything lies in operation and strategies to maximize profit on it.
No matter what type of business you are going into, it undergoes a precise process to meet the expected goals and to gain a higher return on investment. Therefore, the wrong operational process can instantly cause difficulties and disruption within the business system. If you'd like to learn how your business can avoid inefficiencies, know the elements and importance of acquiring business operation consulting.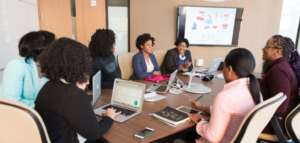 Business Operation Breakdown
To give you an overview, there are three types of business. The first one is the service business, which provides intangible products and offers professional skills, expertise, advice, and other similar products. The second type is the merchandising business, wherein they make a profit by selling the products at prices higher than their purchase costs. The third one is the manufacturing business that buys products intending to use them as materials in making a new product. Thus, transformation happens in this kind of business.
Accordingly, relevant accounts should also be focused when running a company such as process, staffing, location, equipment or technology because they are the ones that enable the organization function. According to experts, remodelling and business process consulting can also be done to help a company boost its performance. 
Business and Consulting
Seeking advice from consultants is a new way to improve the structure and how your business operates. Once a particular type of business is established, particularly after a growth spurt, it is essential to periodically assess business operations to identify incompetence and ways to improve strategies. If you want to remodel your business, it is better to seek advice from professionals like business consulting firms in Atlanta to avoid inefficiencies and do better when aligning people, processes and assets. 
More specifically, business operation consultants are already specialized in devising operational and business strategies to solve operational, supply chain, and efficiency problems within different kinds of industries. Business operations consultants are oriented around problem-solving. That's why a company doesn't need to worry because overcoming operational difficulties is guaranteed.
Bring an Operations Consultant on Board
Connecting with Sanderson Solutions & Consulting LLC will help you meet the objectives of reducing business costs, sustaining performance and effectiveness, and ensuring the quality of products or services. Our business consulting services, through our operational experts, will be able to help you implement strategies and suggestions. 
Our firm isn't just about merely giving advice. Instead, we will collaborate with your business to bring their expert advice to fruition. No matter where your business is at, whether it's just starting or already an international one, there's always something to gain from bringing a business operations consultant on board!